A Calgary company and the directors of two others have been fined a total of $55,000 after pleading guilty to the dumping of contaminated fill on a leased City of Calgary property four years ago.
Two truckloads of fill excavated from an industrial chrome electroplating company were trucked to the undeveloped Macleod Trail lot in April 2017, according to an agreed statement of facts.
When a rainfall caused a yellow-green liquid to flow from the site, city officials were alerted and an investigation launched. Environmental engineers determined the excavated fill contained hexavalent chromium, a hazardous compound used in chrome plating.

It's a carcinogen also used in drilling, frac'ing and cementing. After Encana illegally frac'd the aquifers that supply my water well and then made the contamination worse by frac'ing our aquifers again with cement trying but failing to stop the gas well's water production, water testing by Encana (before frac'ing our aquifers) and Alberta Environment (after the company frac'd our aquifers) showed chromium went up by a factor of 45 in my water. Alberta Environment found hexavalent chromium in their Rosebud Hamlet monitoring wells but did not tell the community. I found out via FOIP, and was most unpopular for publicly disclosing the regulator's damning information. Both Alberta Environment and AER (then EUB) knew Encana had broken the law but only punished harmed residents, shaming and blaming us while enaging in fraud to protect the law-violating polluter and AER violating my Charter rights trying to silence me.

More than 1,300 tonnes of soil had to be removed from the site; more than half of it deemed to be hazardous waste.
Amara Investment Corp., which had leased the property since 2012 for use as a parking lot, hired Superior Concrete Systems Ltd. in September 2016 to bring in fill to reduce the property's slope, court documents state.
Superior's owner, Loutfi Aboumrad, should have known material taken from the chroming business could be hazardous and needed to be disposed of according to environmental laws, the facts read. Superior pleaded guilty to failing to properly dispose of hazardous waste and was fined $20,000.
Ziad El-Bittar, director of Alberta Chrome and Grinding, also pleaded guilty to improper disposal of hazardous waste and was fined $25,000.
Hussein Amery, Amara's managing director, was fined $10,000 after admitting to providing false or misleading information to an Alberta Environment and Parks investigator.
All of the charges were filed under the province's Environmental Protection and Enhancement Act.

Refer also to: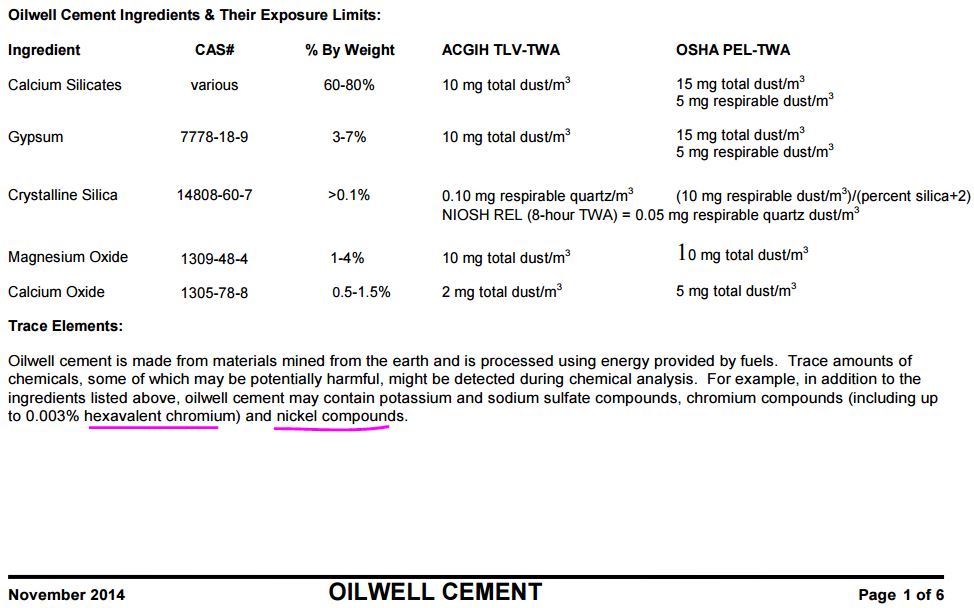 Crop-dusting company fined for spraying pesticide without registration, but not Encana for violating Alberta's Water Act, diverting drinking water without a permit, and for violating Environmental Protection and Enhancement Act, illegally injecting secret chemicals into a community's drinking water supply, contaminating it?
Oil & gas & frac companies poisoning Alberta families, injecting toxic chemicals into community air, on roads & food land & in drinking water aquifers Go Free while Edmonton dry cleaner first person in Canada to get jail sentence for using dangerous chemicals