/R E P E A T — Shale gas: Quebec farmers are missing out on a golden opportunity/ Press Release by Montreal Economic Institute, May 27, 2015 /CNW Telbec
In the debate over the development of shale gas, the voices of environmentalist groups have to date carried further than the voices of those who favour development. But what about those who have natural gas wells on their land? [What about landowners like Ernst with natural gas in their tap water after Encana illegally fractured Rosebud's fresh water aquifers?] An Economic Note published today by the MEI presents the testimony of actors who have often been overlooked in the media frenzy. [The many year long media frenzy lying to Canadians for CAPP, AER, Encana et al, claiming fracing as "perfectly safe" with never a proven case of drinking water contamination or frac harm?] 
The moratorium that is currently in effect blocks activity in the shale gas sector in Quebec and prevents numerous landowners and municipalities from signing beneficial agreements with companies exploring Quebec's subsoil. "Quebec entrepreneurs are missing out [A bit of reality check listed below] on substantial sums of money, revenues that would ensure the future of their farms for many years," says Youri Chassin, author of the publication. [Feeding greed, what the oil and gas industry does best]
The province has 34 wells, more than half of them having used hydraulic fracturing to extract gas. [And more than half leaking methane, with ordered repairs failing! Refer below] One of these wells is located near Bécancour, on a wood lot belonging to René Bérubé. Talisman Energy [refer to slide below] drilled a well on his land in exchange for which he received a 39-year financial compensation package, indexed and renewable. The landowner says he is satisfied with this agreement since it incorporates the demands he had, among other things regarding the use of felled trees and the rehabilitation of the land once the well is sealed. [How much is this farmer paid to be "satisfied" and used by industry to con others who will not get a sweet deal?  Is the Talisman well on his land leaking? Does the farmer have guaranteed replacement water written in his 39 year financial agreement when his water gets contaminated or his well goes dry? What happens when the 39 year financial agreement is over, and his well goes dry?]

This practice is also common in Alberta, where a large number of farms and ranches are dotted with gas wells, points out Youri Chassin. "Over there, farmers receive several thousands of dollars a year in compensation per well, that they can then reinvest in their farms, among other things in the modernization of their equipment."
[Reality check:
2015 04 28: Frac company gone broke under your Alberta home? ]
What about the risks? Since 2008, out of a sample of 11,500 gas wells drilled in the northeastern United States, only 40 environmental incidents are listed. [What about the many thousands not listed?  The regulator in PA listed over 200 drinking water contamination cases from oil and gas alone and home explosions caused by methane contaminated water after fracing] None of these incidents had any negative impact on human health. [Is that true? What about the 5 people that died in home explosions in PA from industry's leaking methane?]
In Alberta, there were only 91 leaks in 2014, whereas there are over 260,000 gas and oil wells. Three incidents affected waterways, while just one affected the flora, but none had any impact on animals or on human health. [Is that right?  This Montreal Economic "Institute" has a lot of "real" reading to do!
2014 Alberta Reality Check: 
Baytex Finally Successful, Gags & Settles Poisoned HOW MANY Alberta Families? Does a lawyer-touted "positive outcome" of displacing and gagging poisoned families, stop the poisoning? "Our house is contaminated…there's a smell now…Part of the torture of all this is not only abandoning our farm, but the health experts…told us we shouldn't bring anything (with us)."
More 2014 Alberta Reality Check: 
Diana Daunheimer: Alberta Energy Regulator should be ashamed, AER Directive 60 Deregulation as the frac poisons ramp up
Ongoing Alberta Reality Check:
FrackingCanada The Campbells Their drinking water contamination is thermogenic lace with deadly sour gas, but the regulator allows more and more and more and more drilling and fracing.
Ongoing Alberta Reality Check:
The Nightmare of Ann Craft: Fracked, then Poisoned
Ann Craft's Fracking Nightmare: A Top Lawyer's Startling Counsel

Complete with the Alberta Energy Regulator outside counsel's advice: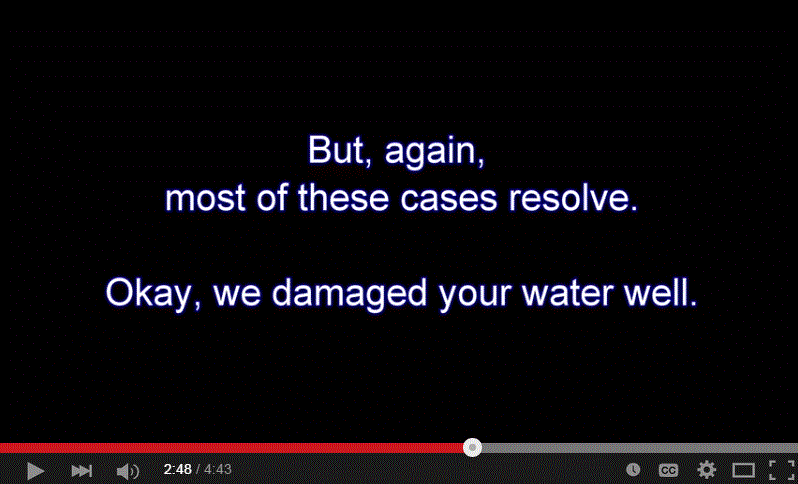 Ongoing Alberta Reality Check: Bruce Jack's 2006 methane and ethane contaminated water well: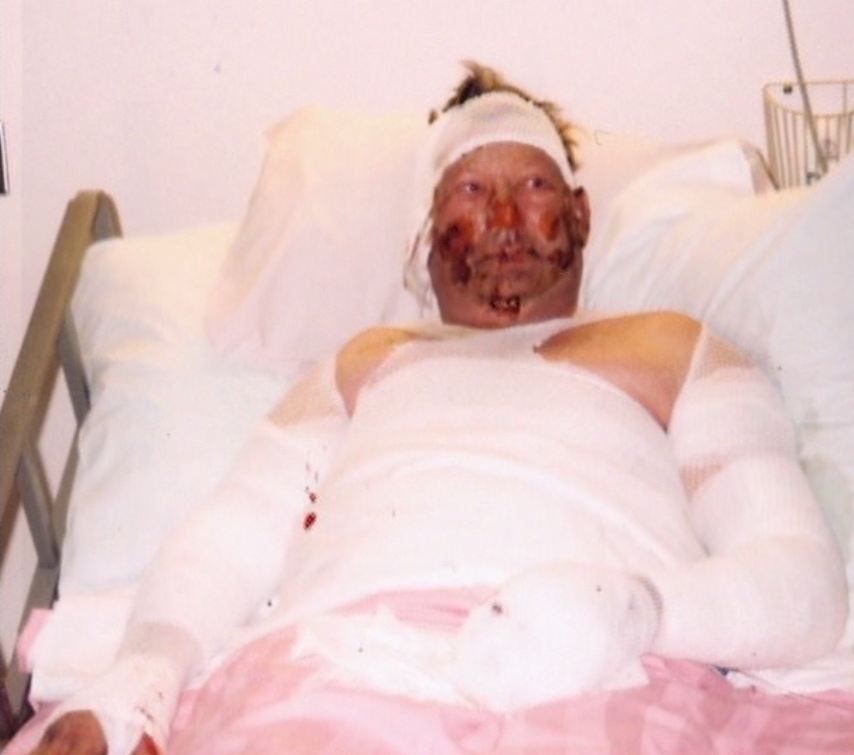 Ongoing Alberta Reality Check: Zimmerman's methane and ethane contaminated water after nearby fracing by Quicksilver, then MGV. Is the water fixed yet?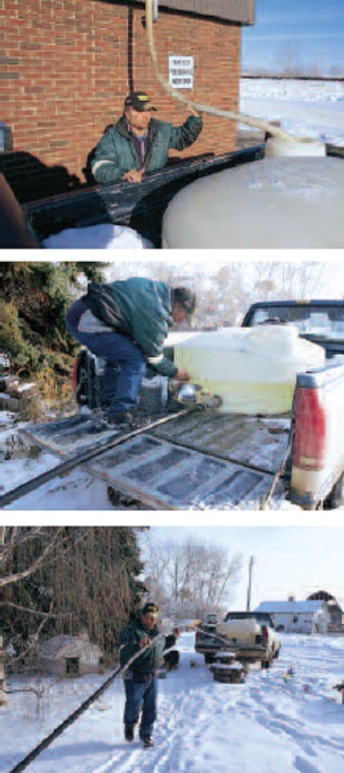 And what about Alberta's caprock? How's it holding up? 
Have the companies fixed it yet? 
AER, Alberta's new energy regulator seeks the world's trust, as Alberta's caprock is frac'd "to Hell"
And any one counting the Alberta Reality Check Skeletons leaving the Closet?  With the corrupt Big Oil Tory Party recently punted out by Albertans, how many skeletons are eagerly warming up to dance out and with what toxic secrets?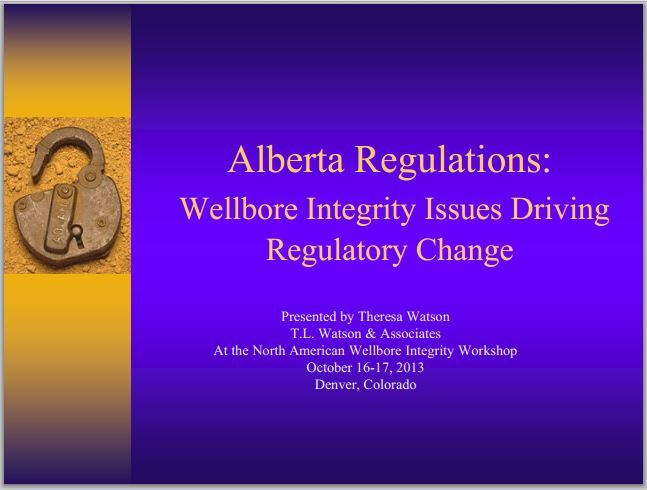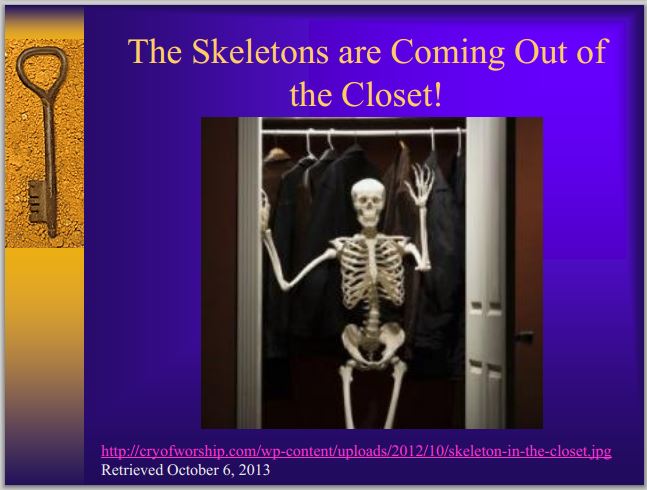 etc. etc. etc. etc. etc. etc. etc. etc. etc. etc. etc. etc. etc. etc. etc. etc. etc. etc. etc. etc. etc.]
The government's next energy strategy should therefore take these facts [the above and below are a good start] into account, says Youri Chassin, who specifies that even if farmers are open to seeing projects developed on their land or in their communities, they remain concerned about environmental impacts. Indeed, since farmers want to pass on their farms to the next generation, whatever affects land values, water quality, harvests or herd health is of paramount importance to them.
The Economic Note entitled "Some Overlooked Voices in the Shale Gas Debate" was prepared by Youri Chassin, Economist and Research Director at the MEI, in collaboration with Guillaume Tremblay, Public Policy Analyst. This publication is available on our website. [Does the Institute need to hire researchers who know how to "research" without industry dictating a narrow dishonest way?]
* * *
The Montreal Economic Institute is an independent, non-partisan, not-for-profit research and educational [Or more accurately Propaganda?] organization. Through its studies and its conferences, the MEI stimulates debate on public policies in Quebec and across Canada by proposing wealth-creating reforms based on market mechanisms. [What does that tell you?]
SOURCE Montreal Economic Institute
For further information: Interview requests: David Descôteaux, Communications Coordinator, MEI, Tel.: 514-273-0969 ext. 2233 / Cell.: 514-919-4450 / Email: [email protected]
[Refer also to: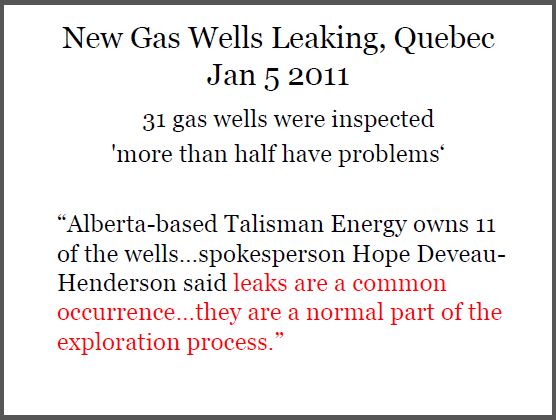 Slide from Ernst presentations
Who wants to live in an explosive risk?  Or put their loved ones, livestock, barns and businesses at risk?
2012: Quebec government hints at long-term fracking ban, The new Parti Quebecois government hasn't wasted any time hinting about a long-term ban on the shale gas industry
Quebec's new natural-resources minister, Martine Ouellet, says she doesn't believe the controversial method of extracting natural gas from shale, known as "fracking," can ever be done safely. …
"I don't foresee a day when there will be technology that will allow safe exploitation (of shale gas)," Ouellet said in Quebec City.
2012: WANT THIS IN YOUR COMMUNITY: Ottawa sued over Quebec fracking ban, Ontario Smacked by U.S. NAFTA Lawsuit on Fracking
2012: Canadian taxpayers could be on hook for Quebec fracking decision because of NAFTA Chapter 11 that protects corporations even if they risk health, the public interest and environment to take profit (or imagine future profits at risk)
2012: NL loses bid to force Abitibi to clean up contamination, Supreme Court of Canada ruled 7-2 against government
2013: Lone Pine Resources, a Canadian frac company in serious financial trouble with $300 million in aggregate debt sues Canada for $250 million to lift Quebec frac ban
2013: Hydraulic Fracturing in Canada, Federal Environment Commissioner Scott Vaughan Reports Concerns, List of Fracking Substances in Canada Still Secret Two years later, they're still secret
2013: CEO of Gastem says ecology activists are fascists and states that 'nobody' in Alberta complains about drilling wells, Le pdg de Gastem qualifie les militants écologistes de "fascistes"
2013: Questerre Energy's CEO Michael Binnion, The man who did not know Quebec, L'homme qui ne connaissait pas le Québec
2013: Paul Precht, Alberta energy economist speaks contrary to the data; Questerre Energy tries to reverse public opinion on hydraulic fracturing in Quebec, CEO Michael Binnion's work may have only just begun
2013: U.S. agency says companies shipping frac'd Bakken crude in unsafe rail cars, Judge grants railroad bankruptcy protection after Lac-Mégantic disaster, About 100 Quebec residents remain homeless for a year
2013: Study shows high pollution at Lac-Mégantic: one carcinogen 394,444 times above limit; Fracking chemicals in spotlight regulators investigate rail car corrosion & flammability North Dakota crude
2013: Lac-Mégantic, près de 1200 plaignants au recours collectif contre la MMA, Some 1,200 plaintiffs have signed on to be included in the class action suit against MMA railway
2013: Whopping Legal Bills, Justice grows unaffordable for many Canadians, Access to justice is profoundly unequal in Canada
2014: Governments across Canada failing to protect drinking water; Government betrays Ristigouche and 70 other Quebec municipalities that put bylaws into place to protect drinking water; Gastem attacks Ristigouche with $1.5 Million Lawsuit
2014: Officials from Quebec to visit Alberta again for more frac lies
2014: Harper government enabling the frac harm cover up? Environment Canada criticized for leaving fracking chemicals off pollutant list saying not enough frac chemicals used – 362,000 litres of diesel invert lost underground near Alberta family home
2014: Action needed on abandoned energy wells leaking methane in Quebec
2015: How low will the con go? Questerre Energy CEO Michael Binnion pitches fracking in Quebec
2015: Thermogenic methane contaminating Gaspé drinking water near Petrolia's methane leaking oil well; Citizens ask municipal representatives to take back Petrolia's Permits
2015: Borrowed Dreams? Promises of regulations led Gaspé to drop lawsuit with Petrolia. Junex dares to dream of oil in Québec; penny stock soared 209% recently, lifted shares of peers Petrolia and Petrolympcs while $200 Billion debt looms over USA oil and gas
2014: Quebec's Premier Declares Province-wide Shale Gas Ban after Environmental Review Board (BAPE) says Fracking Not Worth The Risk, "Too many negative consequences to the environment and society…risks to air and water quality…noise and light pollution" ]