2021 02 18: California SB 467 "End Fracking & Harmful Drilling Act" proposes to ban all new frac'ing and other risky techniques like cyclic steaming, acid fracs, and water and steam flooding by Jan 2022 and completely by 2027. How many companies will sue to try to kill the ban and what will Trump's judges do?
2021 05 24: California regulator releases draft rule to ban frac'ing by 2024; For phase out of all "well stimulation" techniques including fracking, acidizing, gravel packing, steam flooding and steam injection. After how many aquifers permanently contaminated?
2021 06 19: Drought makes California cut water for 4,300 rights holders, some will be entirely without while oil companies continue to remove billions of gallons of water from the hydrogeological cycle via frac'ing, and inject toxic waste into protected aquifers.
2021 07 09: California Dreaming: Regulator denies Aera Energy (Shell & ExxonMobil joint venture) permits to frac in two Kern County oil fields to "protect public health and safety and environmental quality"
2021 07 19: California: Oil industry lobby group demands groundwater protections stripped
County's fracking lawsuit also targets other oilfield regulatory actions by John Cox, Sept 14, 2021, The Bakersfield Californian
As part of its larger argument that the Newsom administration has overstepped its constitutional authority, Monday's petition for a writ of mandate in Kern County Superior Court asserts Newsom had no right in 2019 to place a moratorium on high-pressure cyclic steaming or require extensive "area of review" analyses prior to approval of underground injections.
All three oilfield processes have elicited outrage among environmental and climate-change activists trying to shut down oil and gas production across the state — just as the same trio has been upheld by the industry as being well-regulated and safe.
The lawsuit approved last month by the Board of Supervisors broadly condemns Newsom's overall handling of oil and gas regulation since he took office in 2019. It says that under his leadership California's primary oil regulatory agency has violated its mandate under the state Public Resources Code to promote oil production, and that it has rejected the agency's own findings in recent years regarding the safety and efficacy of fracking and high-pressure cyclic steaming.
Pointing to a series of findings from an extensive environmental review certified in 2015 by the agency now known as California's Geologic Energy Management Division, the 33-page suit says cutting in-state oil production will only increase the Golden State's dependence on oil imports while also leading to more global greenhouse-gas emissions and worsening air quality in poor neighborhoods near ports and transportation corridors.
It further states that Newsom's de-facto ban — his top CalGEM appointee, State Oil and Gas Supervisor Uduak-Joe Ntuk, has given only vague reasons for withholding fracking permits since February — unfairly denies Kern residents good-paying jobs and county property tax revenues totaling more than $80 million in fiscal 2018-19 alone.
The governor's office did not respond Tuesday to a request for comment on the lawsuit. While CalGEM declined to comment as well, it offered a statement defending its recent permit denials.
"The state is committed to protecting public health, safety and environmental quality and stands by the State Oil and Gas Supervisor's discretion under statute to approve or deny fracking permits," the agency said by email.
Still unclear was whether, or to what degree, California's oil industry is contributing to the lawsuit.
The county declined again Tuesday, as it did Monday, to say how much it has spent on the lawsuit or whether the oil industry had any role, financial or otherwise. It referred the questions to a lawyer at the firm hired to bring the suit, David A. Robinson at Holland & Knight, who did not respond to repeated requests for comment.
The lawsuit underscores local hostilities that have arisen since Newsom began taking a series of actions intended to fight climate change by reducing demand for petroleum while also cutting supply, the majority of which originates in Kern.
California went through a prolonged process of regulating fracking between 2013 and 2015. What emerged were the state's first regulations specific to process also known as hydraulic fracturing, in which water, sand and sometimes toxic chemicals are blasted underground to open access to oil reservoirs.
Environmental advocates continued to push for a ban on the practice, which Newsom proposed be done legislatively last fall. But the bill that emerged early this year died in committee on its first vote.
News accounts cited in this week's lawsuit report the governor has conceded he had no authority to unilaterally impose a ban on fracking. But after the fracking bill failed, he issued an executive order launching a rule-making process with the same intent. The county's lawsuit says that process has stalled, even as it asserts CalGEM has denied every fracking permit it has received since February.
Newsom placed the moratorium on high-pressure cyclic steaming after a Chevron Corp. operation near McKittrick resulted in a large, uncontrolled release of oil, steam and associated fluids in the Cymric Oil Field. While such problems are not new, the industry maintains they pose minimal risks to the environment.
Concerns relating to underground injection work also predate Newsom's arrival in Sacramento, as do CalGEM's insistence on "area of review" analyses. But the lawsuit says that under his administration, CalGEM has adopted a "deny-by-never-ending-delay strategy" that has effectively stopped new oilfield permits for such work even in existing oil fields.
It was unclear whether the injection work referred to in the lawsuit relates to wastewater disposal or steam and water floods, which deal with production.

Refer also to:
2019 11 20: California temporarily bans new frac'ing and high-pressure steam injection. How many companies will attack the ban with lawsuits & threaten to leave town like cry baby Encana?
2019 10 21: McKittrick, California: One day after Chevron announced it had finished cleaning up months-long, nearly 1.4 million-gallon leak in Cymric Oil field, another leak started with a second larger one appearing the next day spilling about 84,0000 gallons of oily fluid into a stream bed. Chevron appeals state's $2.7M fine
2019 08 20: California regulators still allowing industry to inject toxic oilfield waste into drinking water aquifers, violating Safe Drinking Water Act; Companies will sue if ordered to stop. Alberta regulators break the law too, letting industry frac into drinking water aquifers, AER's law violations even enabled by Canada's top court
2019 08 19: California: Chevron's steam injection disaster, oil & wastewater gushing to surface grows more than 500,000 gallons to 1.3 million gallons. "Permits in these legacy oil fields are often given with a wink and a nod."
2019 07 19: "Newly revealed" steam injection disaster, this one by Chevron in California. About 800,000 gallons (~3 million liters) oil & water seeped into stream bed, off and on since May. CNRL seemed unable to stop their steam injection caused seep in Alberta, will Chevron be able to stop this one?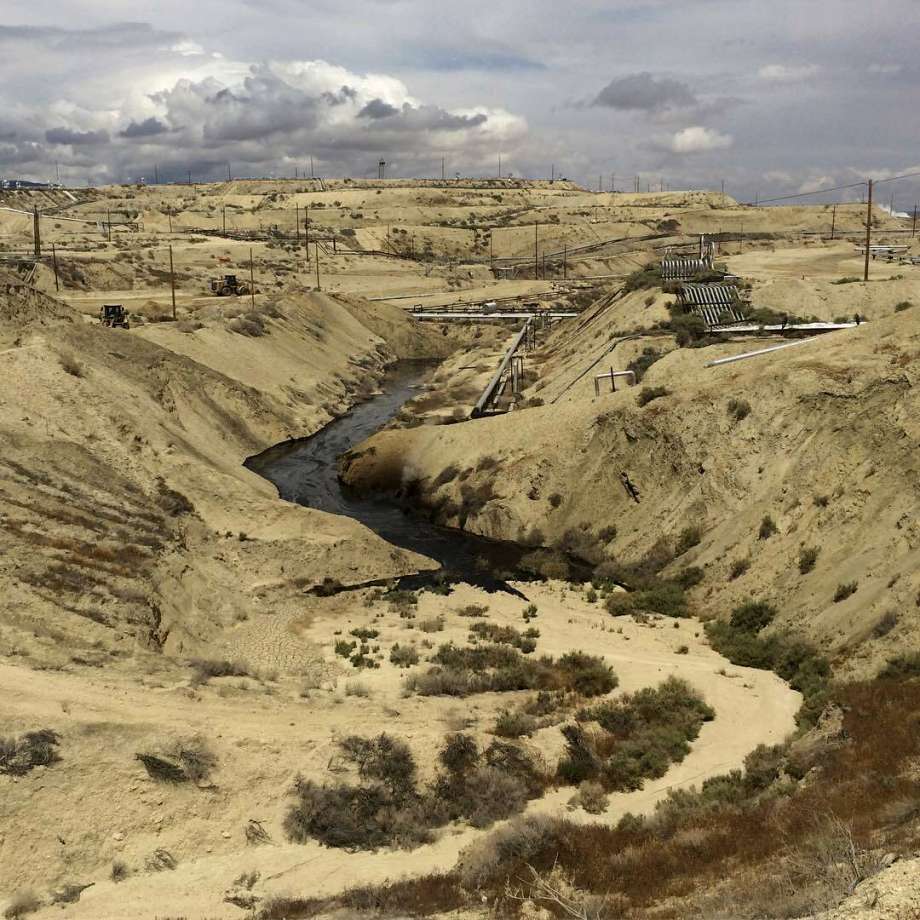 Chevron steam injection in California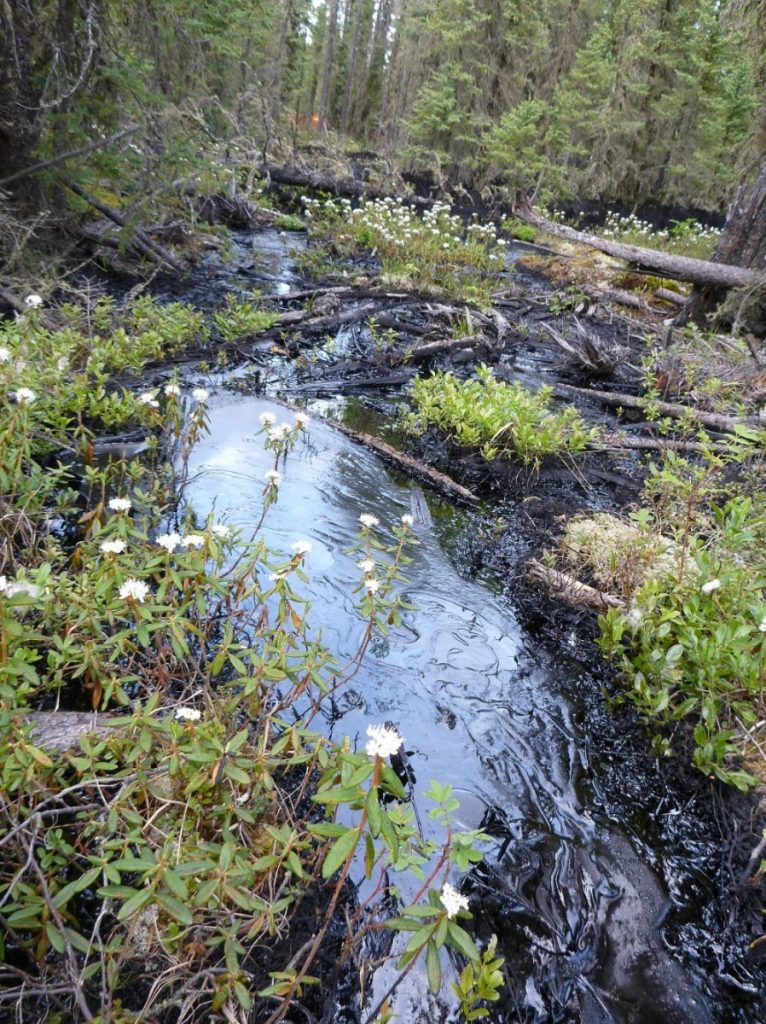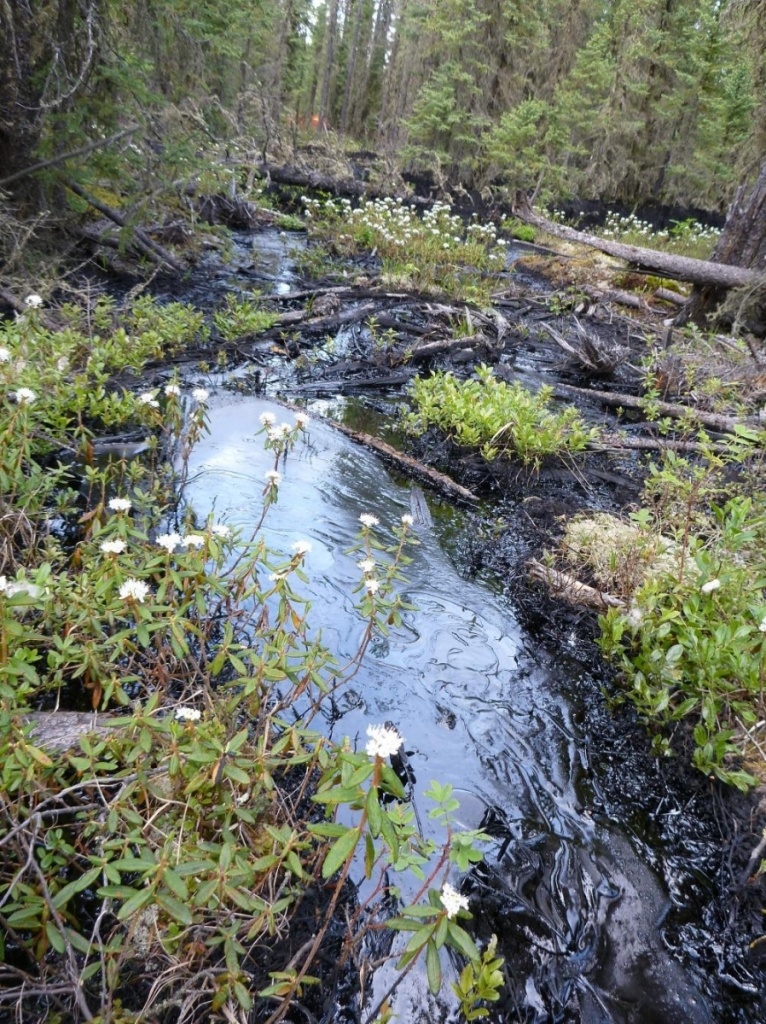 CNRL steam injection in Alberta
2017 03 08: Bullies! Chevron, Aera Energy Sue to Block Monterey County, California's Voter-Approved Frack Ban; Lakes Oil sues Victoria gov't (Australia) for $2.7 billion in lost future possible profits because of frack ban
2017 03 03: Oil and Gas Lobby Fights California Regulators to Keep Injecting Drilling Wastewater into Protected Aquifers
2016 11 17: U.S. judge halts fracking plan for federal lands in California; Fracking's Risks Are Too Obvious to Ignore
2016 11 01: USGS Study: Oil drilling may have caused 1933 California 6.4M Long Beach earthquake that killed about 120 people and caused massive damages. "There may be no upper limit" to the size of earthquakes caused by the oil industry
2016 09 01: US EPA Takes Frac Deregulation to the Extreme: California and EPA Poised to Increase Oil and Gas Waste Injection into Protected Aquifers, Even as Need for Safe Groundwater Grows
2016 06 27: California: Another new study proving oil and gas companies are fracing freshwater formations: "As many as one of every five oil and gas projects occurs in underground sources of fresh water"
2016 03 23: LIFE, DEATH AND CHEMICALS: Welcome to your fruits and vegetables farmed atop California's toxic tar sands, and meet Juan Delgado
2016 03 23: New Study: Toxicity of acidization fluids used in California oil exploration raise water contamination and public-safety concerns
2016 03 17: California: Carson introduces ban on fracking, acidizing of oil wells, and similar operations
2016 02 05: First research links Californian quakes to oil operations. Is that why it took so many decades for such research to be done?
2016 01 05: NINE STUDIES: US Geological Survey (USGS), University Colorado (UC), Oklahoma Geological Survey (OGS), Lawrence Berkley National Laboratory (LBNL) studied sudden man-made earthquakes in Oklahoma, California, Pennsylvania, Ohio, found fracing is the causation
2015 12 01: "Abnormally dangerous and ultra hazardous activity." Did TRC or Chevron's fracing kill Robert David Taylor? What happened to California regulators' vows to make steam injections safer? "Safer?" Why not make it "safe?"
2010 02 23: